Hot dogs – Keep cool to stay kewl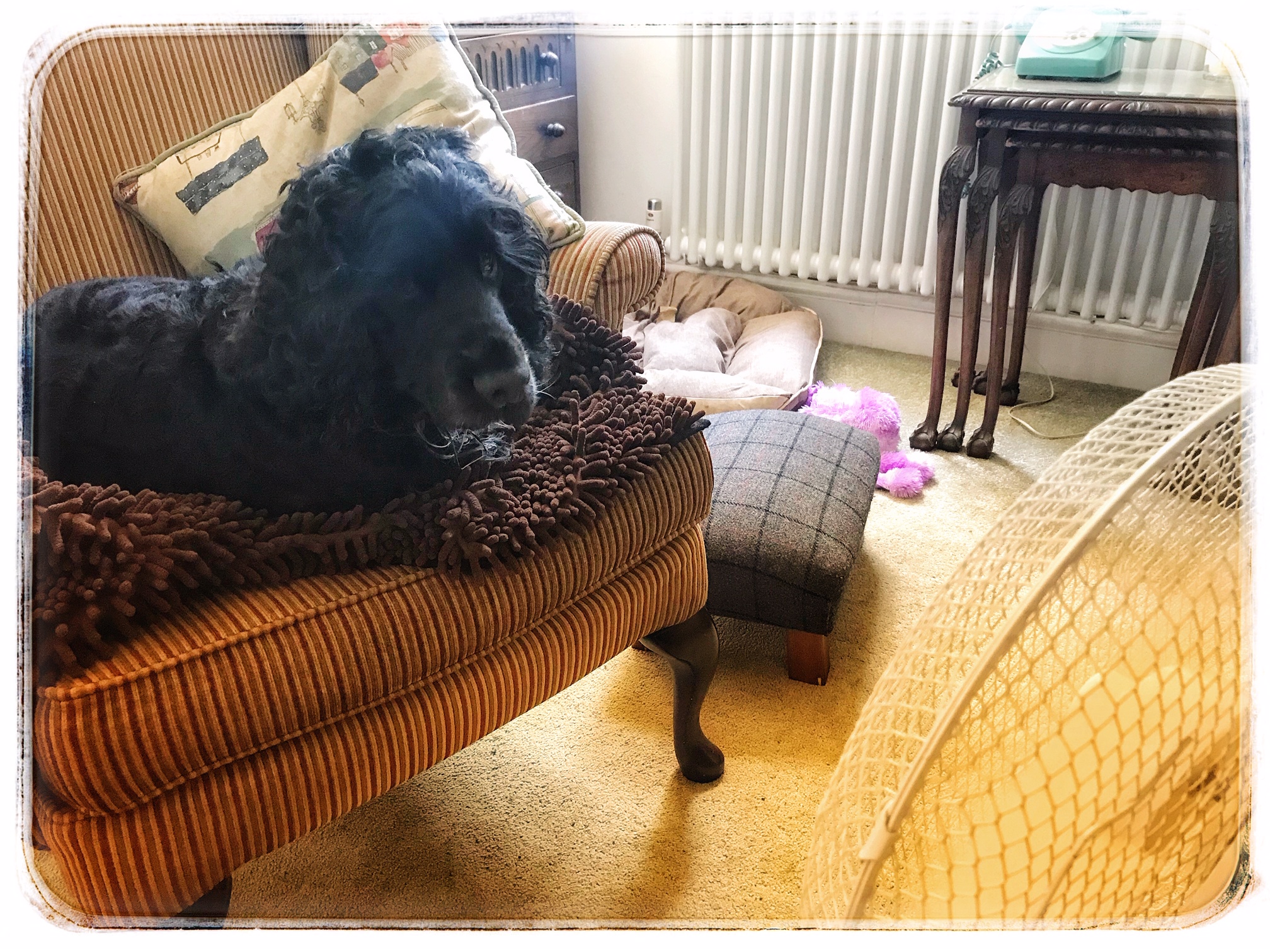 With the weather this week heading up to 35 degrees, a little time to plan for your dog can save them a lot of discomfort.
Make sure fresh water is available for your doggo all the time.  Carry some with you on walks. One old fashioned remedy is to keep a block of rock sulphur in the drinking bowl.
Have a paddling pool in the garden. Teddy likes a full on splish splash and his favourite game is with the garden hose. Scarlett just likes to wade through the pool and cool her feet! Take your dog to a safe stretch of river for a cooling swim. Make sure the bank is not steep and give them a shower when you get home.
Take them to the beach where dogs are allowed. Use talc to remove the sand from your dogs coat until you can shower him at home. From Mothercare I bought a child's UV Protection tent to provide shade for Scarlett  on the beach or open field.
Remember mid the sand is too hot for you to walk barefoot it is too hot for your dog too.
Cool mats and coats are great and readily available for helping your pet to keep cool on hot days.
Dogs enjoy early morning and evening walks in summer to avoid the hottest part of the day.
Whatever you do don't leave your dog in the car not even for a short time.  The temperature inside the car rises rapidly with often fatal results   Don't risk it. And if you are on a car journey keep water handy and take frequent breaks with your pet to keep him safe.
If it's too hot – just stay inside!
Keep cool !!?
Christine Seddon
https://www.enfielddogtraining.co.uk/wp-content/uploads/2019/07/Dennis.jpg
1512
2016
LWDadmin
https://www.enfielddogtraining.co.uk/wp-content/uploads/2018/03/ECDTC-Logo-Colour1.png
LWDadmin
2022-06-14 12:38:21
2022-06-15 15:25:01
Hot dogs – Keep cool to stay kewl