GOOD CITIZEN DOG SCHEME
PUPPY FOUNDATION COURSE – £80.00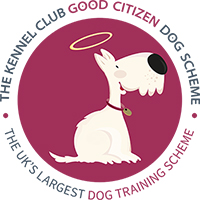 Our Puppy Foundation Course is specifically designed to lay down a foundation for education and training and is focussed around the progress of the puppy and its owner over the duration of the course.
We have an excellent reputation for puppy training and encourage constructive play exercises within the programme to motivate your puppy and make training fun
Puppies up to 5 months old are eligible to join this course. They must be fully vaccinated and you will need to show proof of vaccination.
New courses start approx every 4 weeks – please contact us for start dates and times.
THE 8 WEEK COURSE COSTS £80.00