Snow Time! How can I keep my dog safe in the snow?
2 Feb | Posted by LWDadmin | no comments |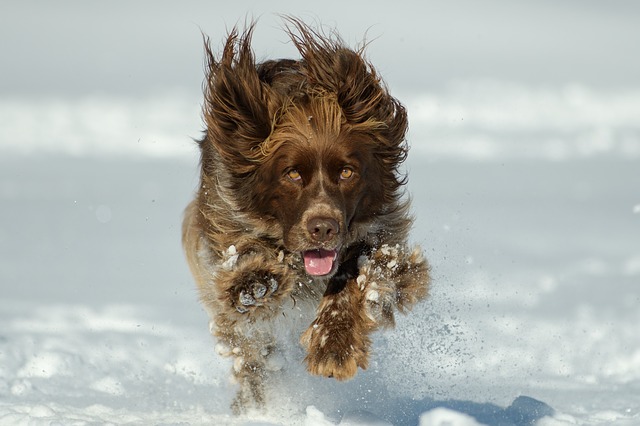 No matter what the weather our best friend still needs exercise and most dogs love to have fun in the snow.
Small dogs and dogs with short hair would be more comfortable with a coat. Measure your dog from the back of the neck to the base of his tail to get the best fit.
Dogs can get very sick if they lick their paws after walking through grit so please wash your dogs feet after a snowy walk and dry them with a clean towel. Also be careful of anti freeze which can be lethal. Do not allow your pet to drink from puddles. Anti freeze is sweet smelling so pets are attracted to it.
If your dog lives outside in his own kennel and the temperature drops to 0 degrees or below, please bring him in the house to prevent him getting frostbite. Freezing or below is just too cold for our pet dogs to withstand.
When you are out together in your favourite park, keep checking your pets paws for ice balls. Please don't pull them off rather squeeze them in your warm hand to melt them. Protect your pooch's paws by applying paw wax to the paws before your
Finally stay away from lakes and rivers in icy conditions. The surface may be iced over and look like solid ground to your dog. If he steps into thin ice he will fall into freezing water and could die of shock or hypothermia. If the Park you're visiting has a lake, keep your dog on a lead. 🐕
If you are mindful of the dangers you can have tons of fun in the snow with your best friend!
many thanks
Christine